In my four months on this island I have trudged a chalked out circle that roughly encompasses Bukit Timah to the north, Esplanade to the east, Sentosa to the south and Chinese Gardens to the west. This is a fairly typical expat pattern, and every now and then I poke a toe through the invisible bubble and have an adventure. Today I did this and fell in love.
I had a meeting in the top floor of an old shophouse on Amoy Street, a narrow road full of old shophouses. I had arrived by MRT, head in a book the whole way, and when I popped out at the steaming station entrance I braced myself for the usual map-jabbing phone nonsense but it was an easy place to find, and that was the first of many lovely things about the day. The route took me up a busy road and through a very London-looking park (clean London, of course, not Tenants Extra Dead Pigeon London) and then there was this sudden sweep of colourful wooden windows, a row of shutter-fronted gorgeousness with a tiny temple squidged in at the hooked right angle of the road, just where a mad sea of blue Comfort cabs offloaded workers arriving back in time for lunch.
Lunch? The most enormous hawker centre clearly serving the office staff of the entire area was already bubbling with noonday chatter but I fell into a little cafe, because the sign on the door had promised me chocolate. The resulting molten muffin was bought for the boy but I scoffed it by accident while I waited absent-mindedly at a bus stop a little later, dreaming of those primary coloured shutters and golden temple antlers.
You know, I can't be bothered to do that coy 'keeping it a secret' thing so that no one goes there. Hundreds of people already go there, it was packed out, but in a calm and self-contained way with everyone having a purpose and a spot of soothing chanting thrown in for good measure from the more prominent Thian Hock Keng temple down next door's Telok Ayer Street. Go there if you like, I've already shared the name and in any case it has been more than discovered and for good reason. Go there tomorrow*, it will make your day, as it did mine.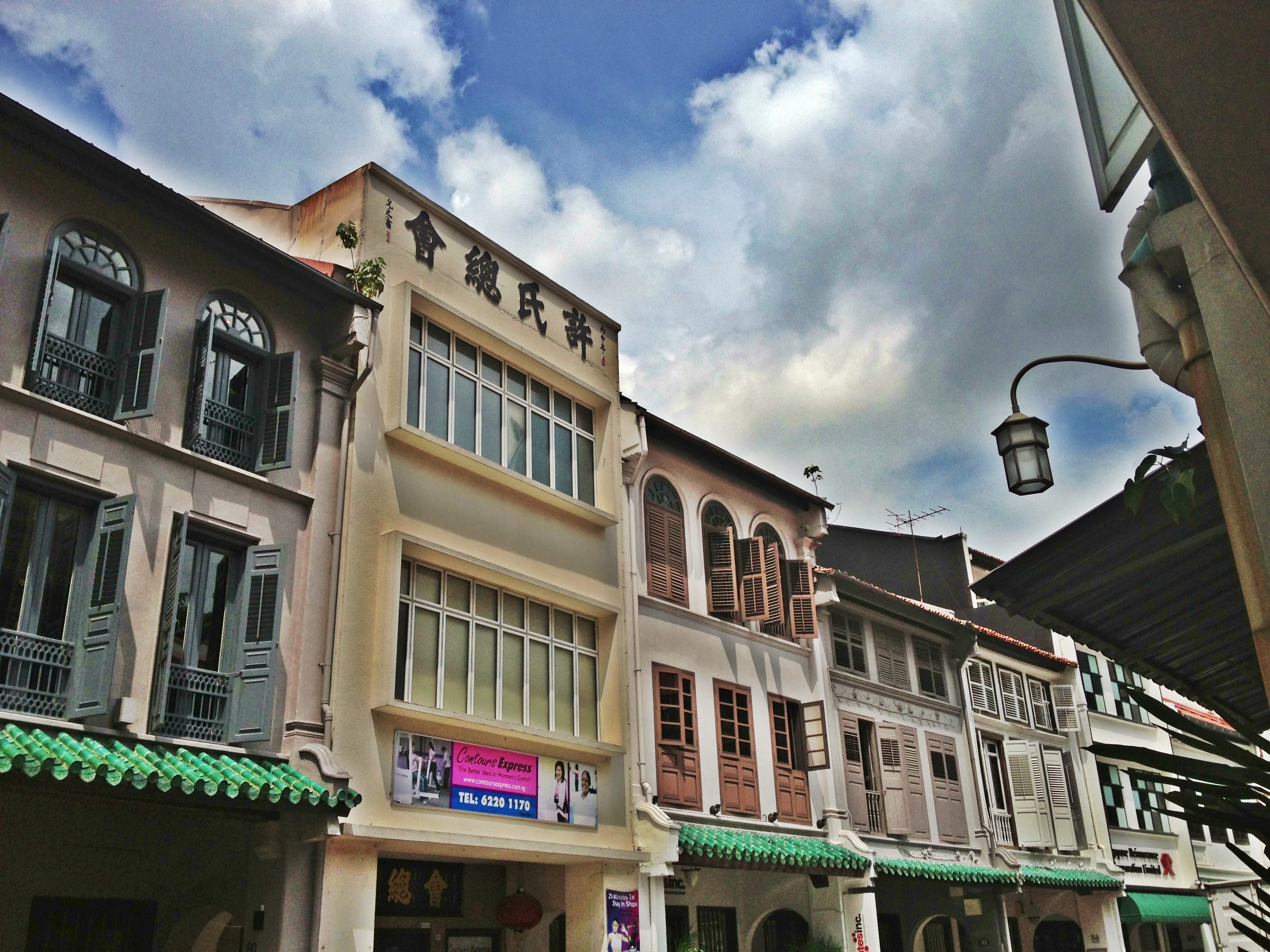 *If you do not currently live in Singapore then save up for a flight out here and I will take you to Amoy Street in person, providing I am not already down there having lunch in the food court since I didn't visit it today.